DALL·E 2 is a new AI (Artificial Intelligence) system which create realistic images from a text description in natural language.
For now (Today 23 July 2022) the DALL·E platform is not available publicly. You need to apply for the waitlist for DALL·E access. Recently, I had applied for it and got the access.
The platform dalle-mini is publicly available at https://huggingface.co/spaces/dalle-mini/dalle-mini which was created by Boris Dayma et al. 2021-2022.
You can see the source code on GitHub and also see the project report.
It is powered by Google TPU Research Cloud and now the DALL·E mini has migrated to ?? craiyon.com
For curiosity, I had tried to see what the mini platform perform for the image description "Happy Tiger Playing the Baseball".
And see what result I got: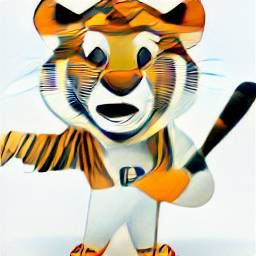 Simply visit to the site: https://openai.com/dall-e-2/ and click on the JOIN WAITLIST.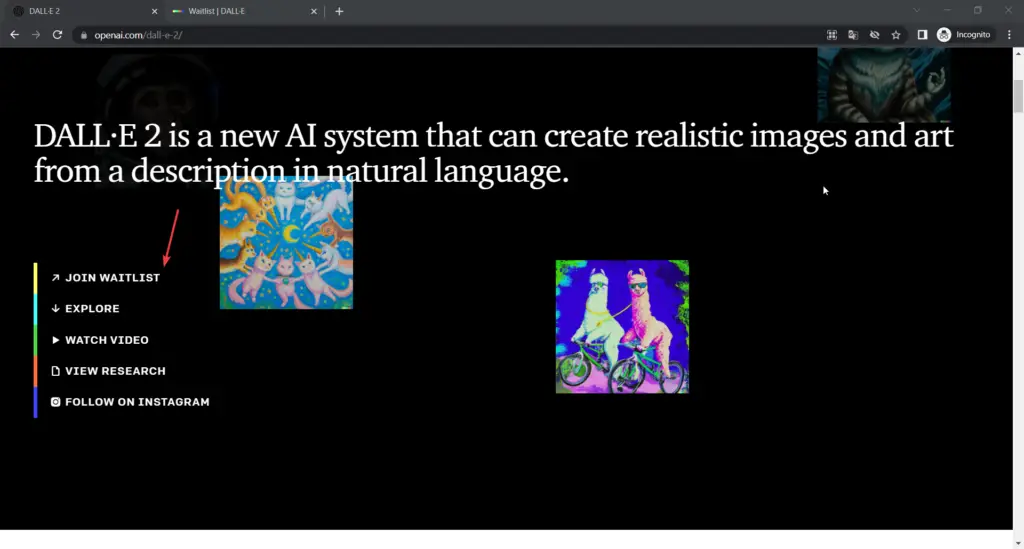 After that you'll see the waitlist form: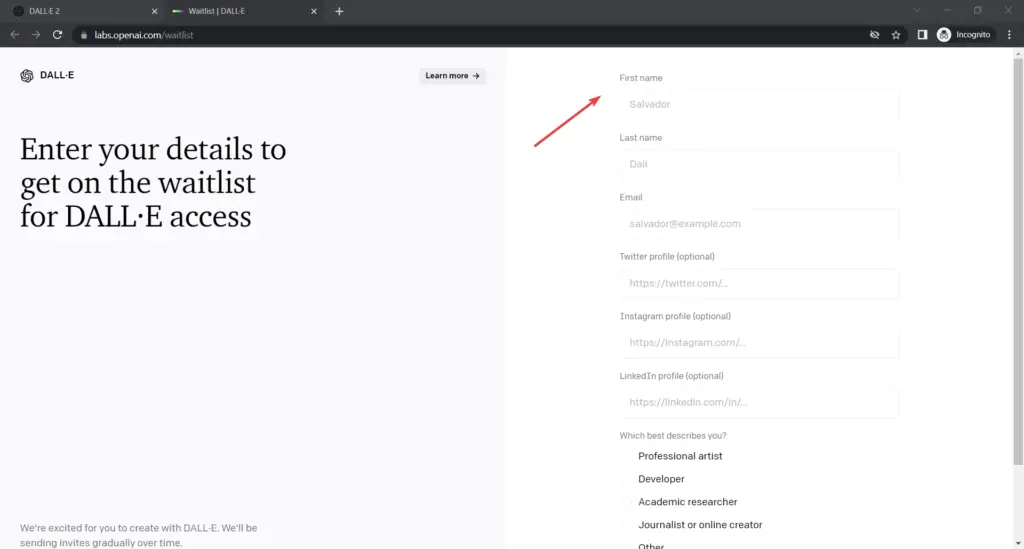 Enter all details and submit the form.
You'll get an email something like below: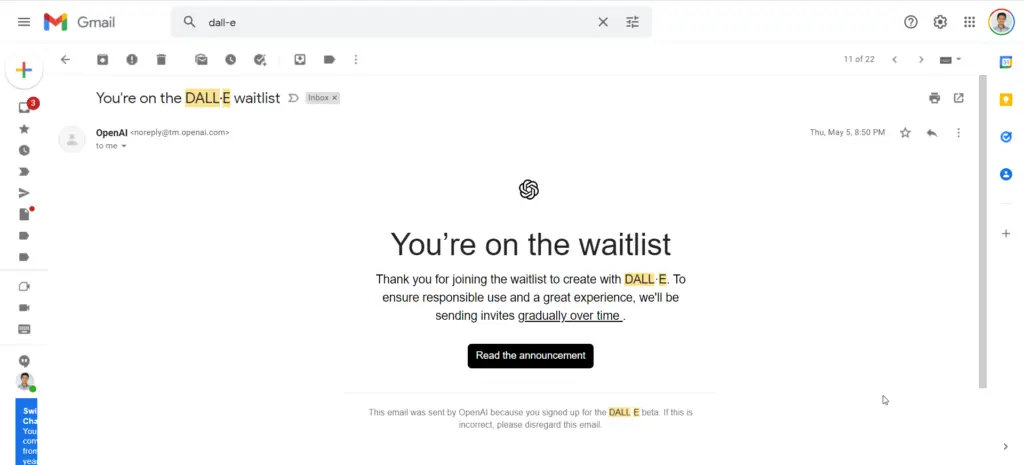 You'll soon get the access for DALL·E 2.
As of now DALL·E 2 is in the beta phase. Lot of users specially designers, artists are awaiting to try the DALL·E 2 to see what the AI do whit their creative ideas.
So, After applying for the waitlist it'll be take a week or month.
I got access almost after 2+ months.
I had applied for waitlist on date 5 May 2022
I got access on date 23 July 2022
When your application is accepted from the waitlist then you'll get an email like:
Visit to the site https://labs.openai.com/ and enter your login details.
You can login with your Google or Microsoft Account too.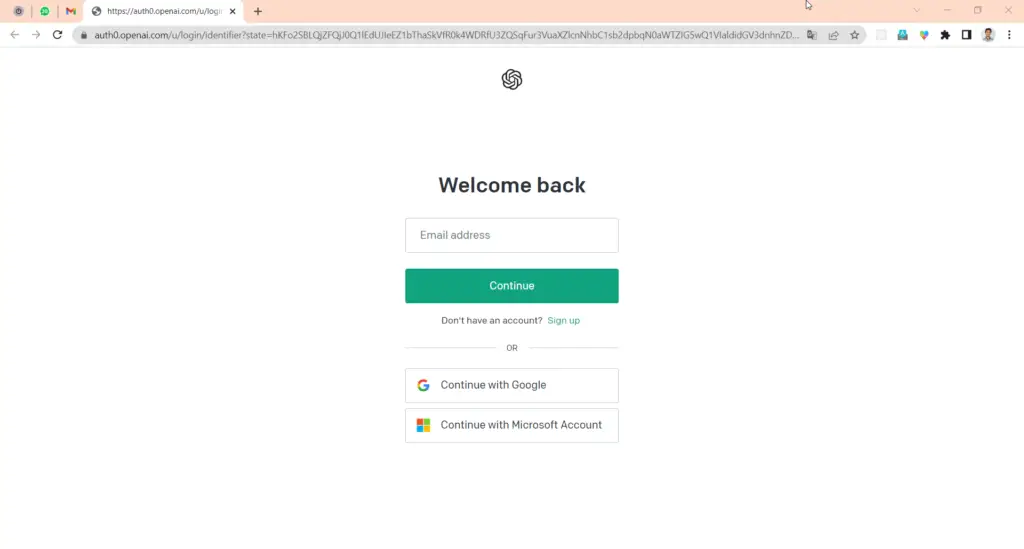 After successfully login you'll see the welcome screen something as below: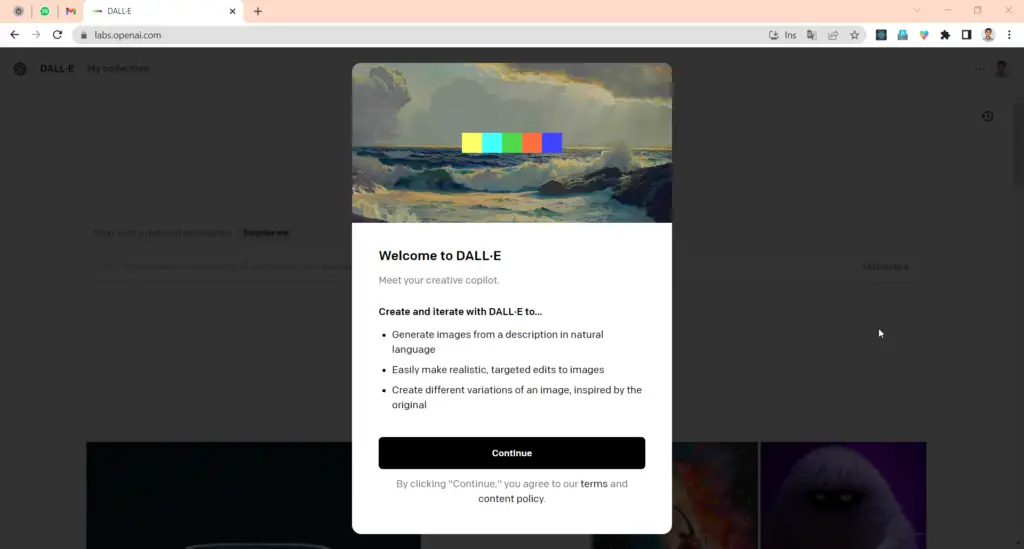 Here,
We'll see what the DALL·E 2 AI will create and iterates.
As you know that the OpenAI is provide the credit base usage for any other AI service.
To use the DALL·E 2 we'll get some free credits.
As of 23 July 2022, DALL·E 2 provides 50 FREE credits from the waitlist.
These are for first month and 15 free credits will refill every month after that.
Note: I'm not sure you'll get exact 50 credits. It may varies for different users.
First time login after got access from Waitlist, I see such message: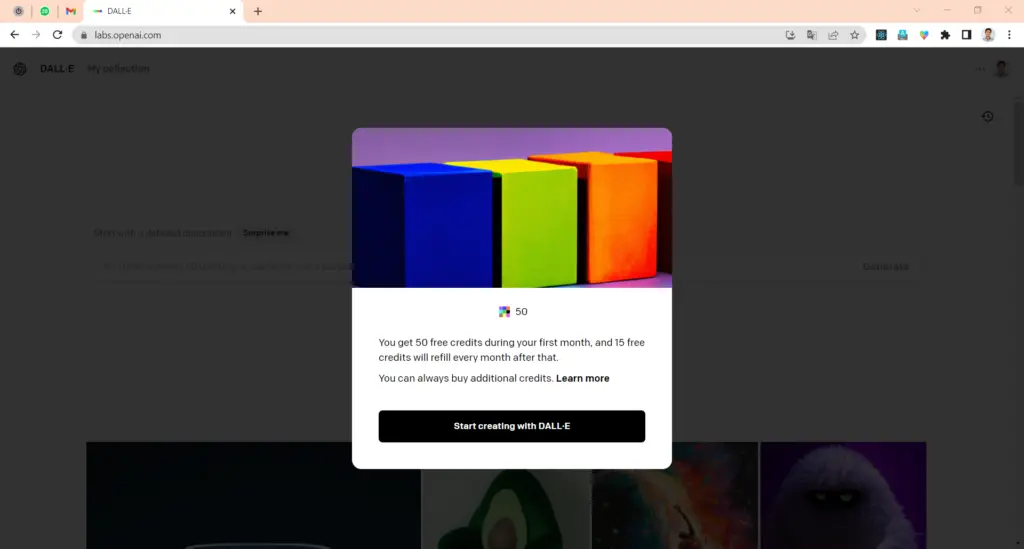 Now, You see something like below screen: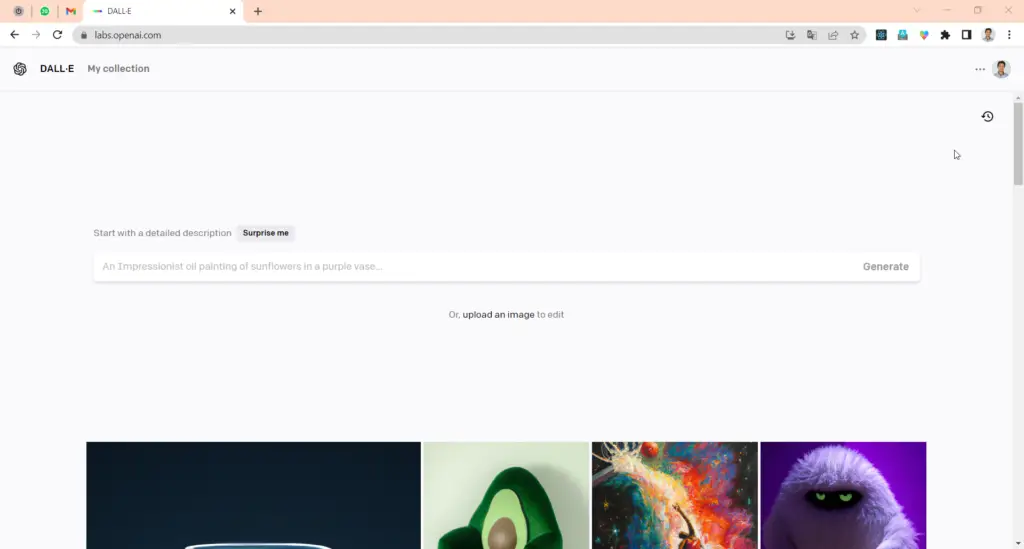 Simply enter your image description and try it.
As I share above, In DALLE Mini, I had tried image description "Happy Tiger Playing the Baseball".
I have tried the same on DALL·E 2 as: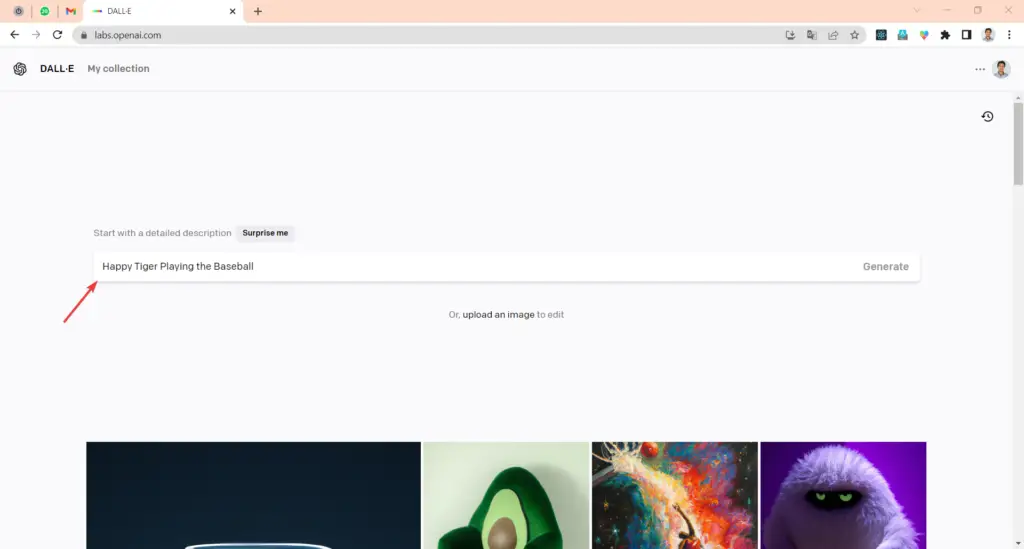 It takes few seconds as: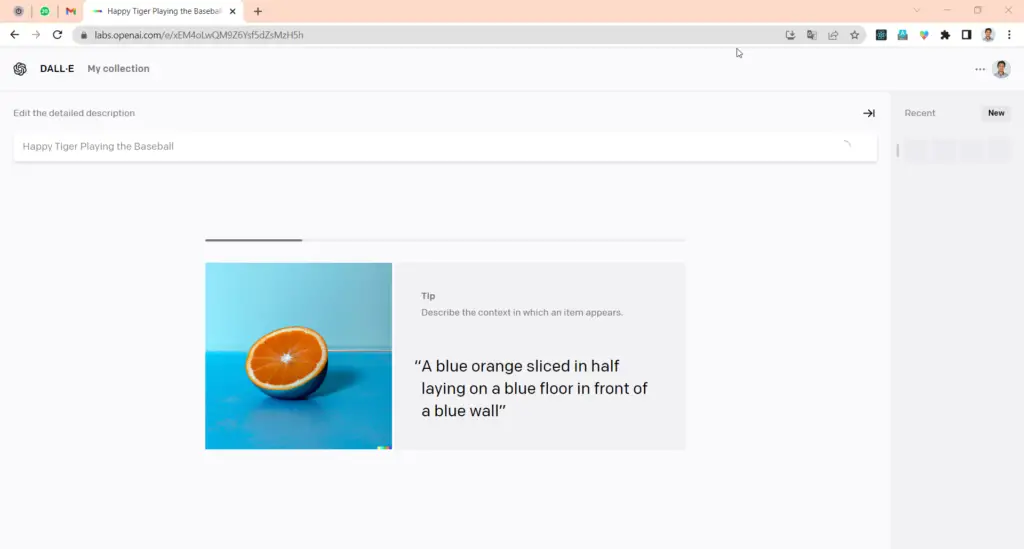 And, Booom ?
I got more interesting results for description "Happy Tiger Playing the Baseball" as below: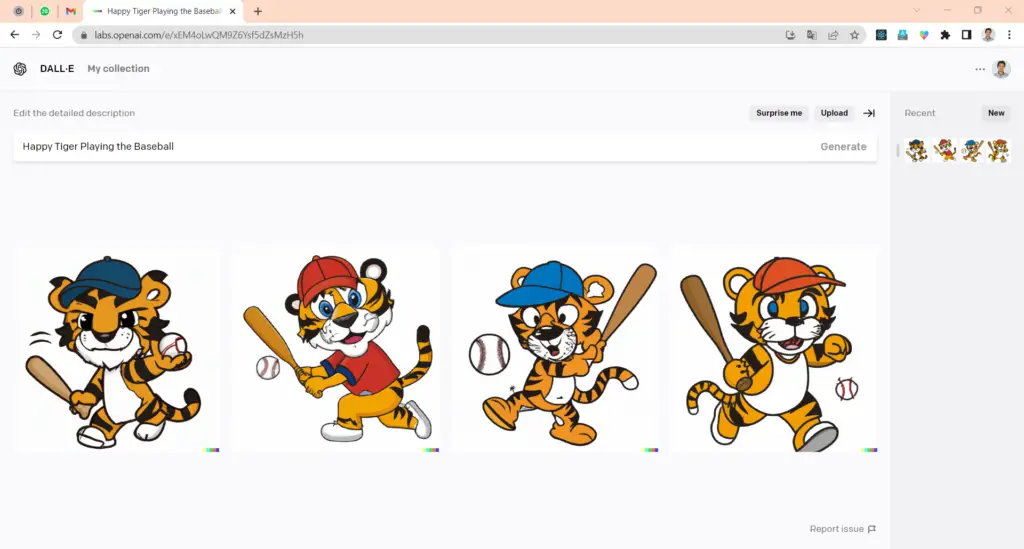 See all the images individually:
Yes. DALL·E 2 provides the quick edit option as: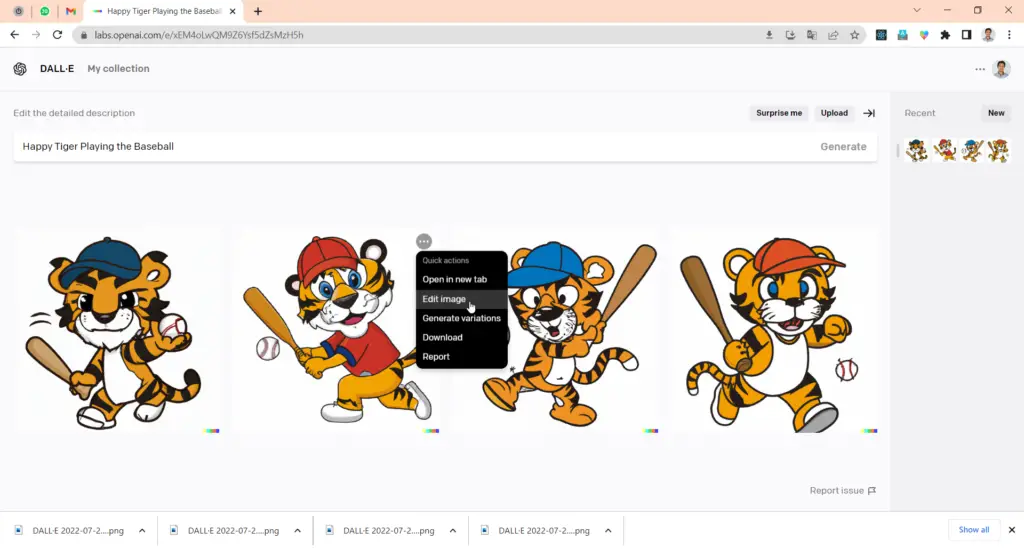 After click on the Edit image you'll see the edit screen as below: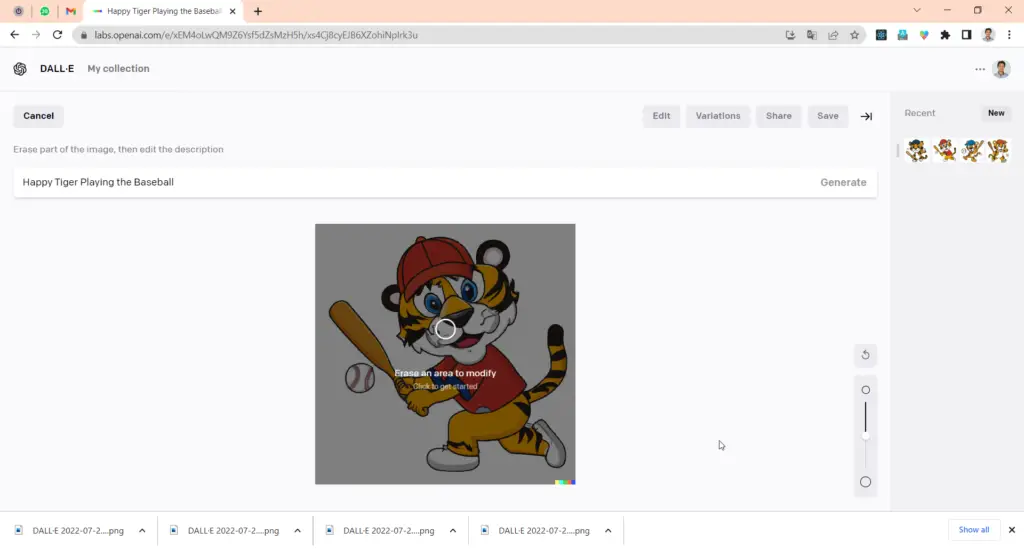 As I share before, I got 50 free credits.
First time I tried description "Happy Tiger Playing the Baseball"
I have use another one credit and tried description as "A realistic tiger playing baseball on the baseball ground"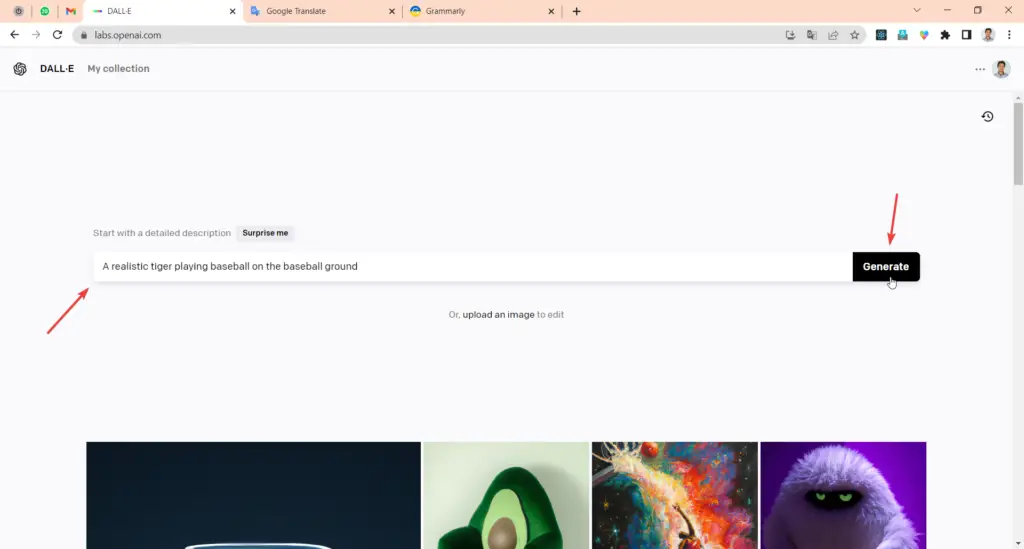 And, I got below results: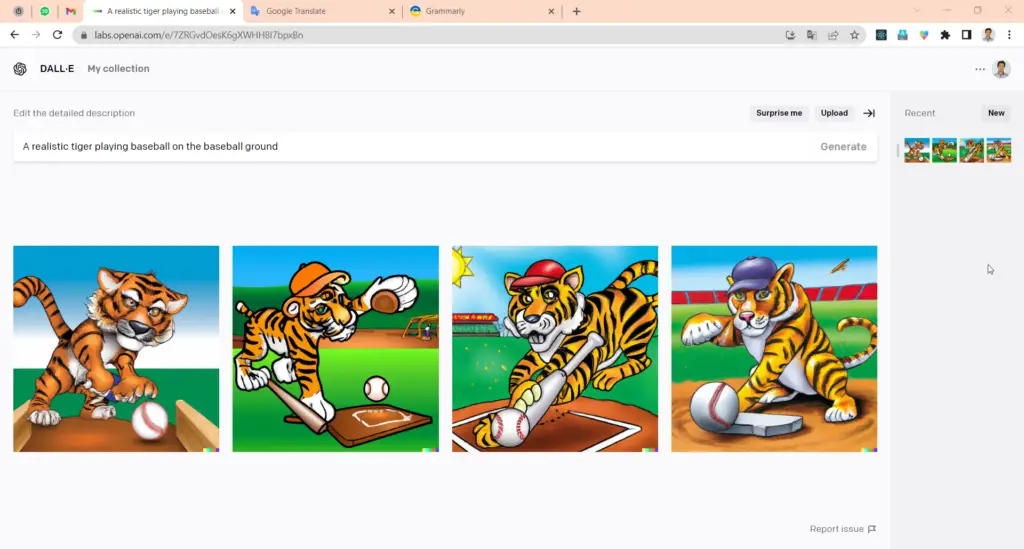 Below is the list of all individual images: