Algo trading is most interesting thing to experiment with Angle Broking SmartAPI.
Introduction
So, I have quick create a ReactJS app which ask username, password, and API key and display the user information.
Its a quick and small app which does not have any additional features.
Refer it for study purpose.
Login Form
When you visit to the URL: https://maheshwaghmare.github.io/angelbroking-smartapi-app/
You'll see something below form;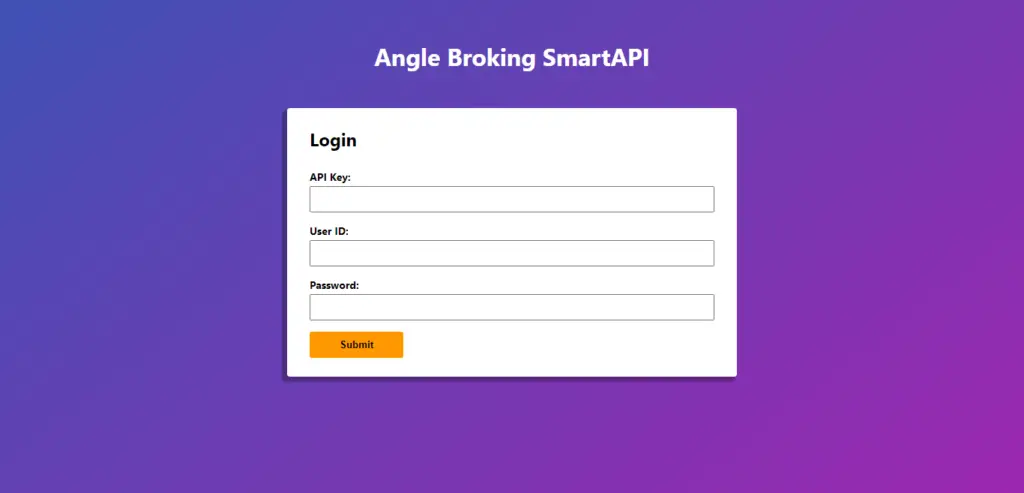 Here, You can get the:
Success Screen
After adding all the details if everything is right then you'll see the success screen as below: