In this article we are going to see how to add multiple projects in VSCode.
Below is the screenshot of my existing workspace. In my workspace I have two plugins. Cartflows and Cartflows Server.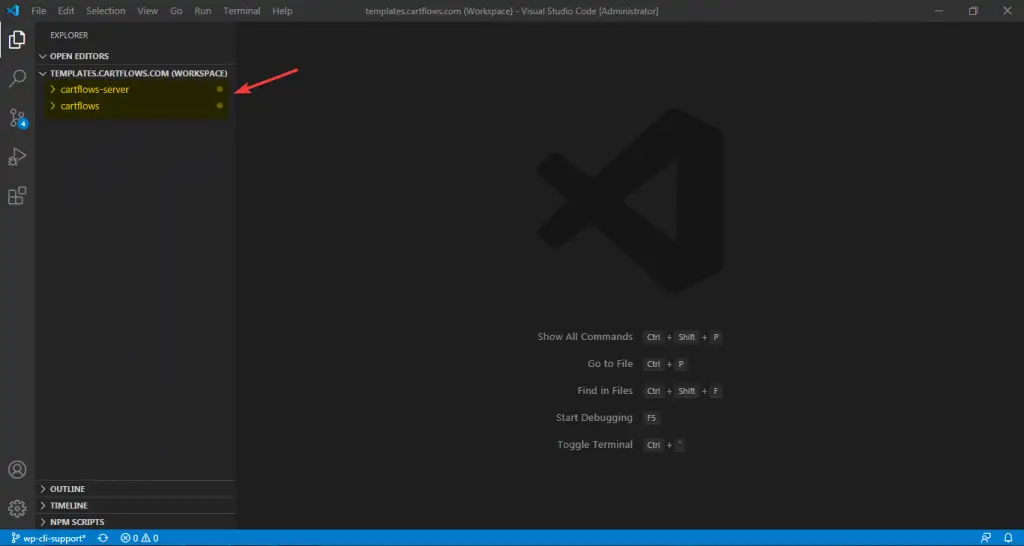 To add a new folder in current workspace click on File > Add Folder to Workspace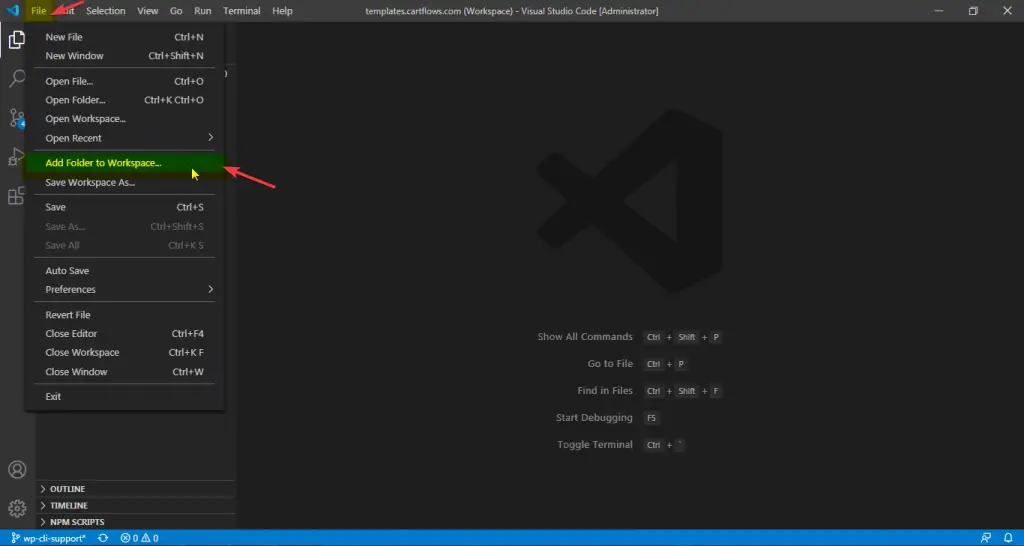 Select your new project folder and click on Add button.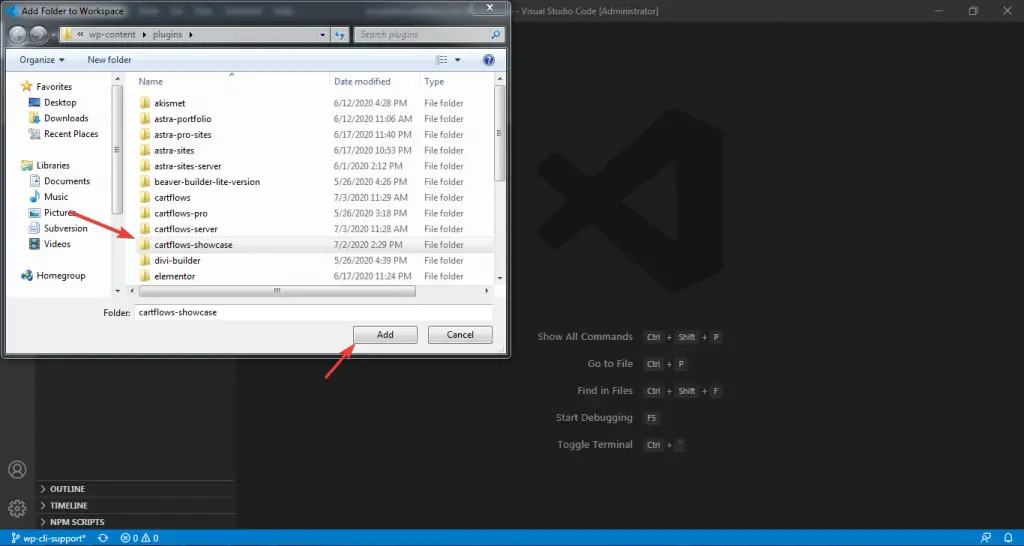 Here, I have selected the project Cartflows Showcase.
Now, You can see your new folder is added into the current VSCode workflow.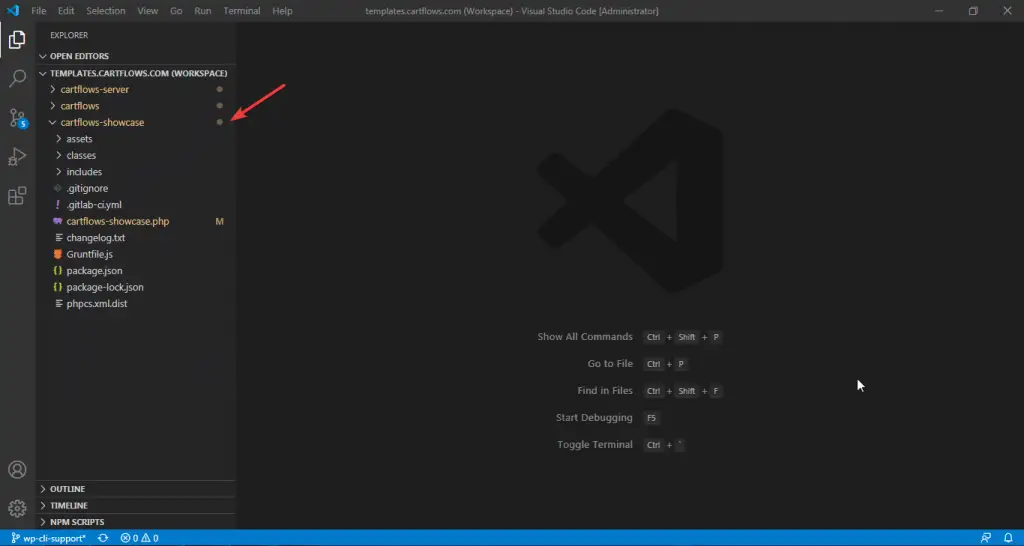 You can see the below short video to know how to add a folder to the current workspace in VSCode.